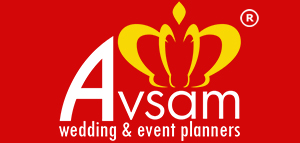 Wedding & Event Planners
AVSAM wedding and event planners are dedicated to realizing your dreams, imagination and ambitions. We will coordinate planning and organization for weddings, anniversaries, birthday parties, catering contract services, wedding food, company parties and private parties according to your theme. When it comes to our own wedding, we know the pressure to make everything perfect. You can rest assured that our personalized attention and the highest level of dedication will make you an unforgettable day in your life. You are considering catering services, invitation cards, flowers, music, transportation and many other things. We relax and enjoy special moments. Being the reputed "event management in Trichy". We assure you, turn your dreams into reality
Services
We provide the best services.
AVSAM Wedding and Event Planner is a complete wedding planner company that can provide a "one-stop" solution for all your wedding needs.
Stage Decorations

Flower & Balloon

Decorations

Wedding / Party Invitations

Music & Entertainment

Photography & Video

Catering & Cuisine

Accomodation

Transport & Travel

Gifts & Giveaways
Wedding/Party Invitation
Make your big day perfect with the invitation card .our event management in trichy, puts maximum innovation to customize your invitation card that matches your event style.
+
Music/Entertainment
Apart from having fun music and entertainment at weddings and parties, there is nothing happier than this.Let your guests remember a wedding full of entertainment.
+
Gifts/Giveawaays
Joy is experienced from sharing. Show appreciation to your guest for attending your special day with special gifts. We make your gifts and giveaways that are filled with ideas and make your wedding favors that are easy, affordable and unforgettable.
+
Transport and Travel
Transport is the biggest part in the entire wedding plan. At present, we plan the wedding transportation conundrums and maintain a best possible solution to the guest. We make surprisingly good deals in comparison with the other private transportation services.
+